Press Release - Now set to use Press Releases!
PRESS RELEASE
For Immediate Release by ELK RIVER TIRE AND AUTO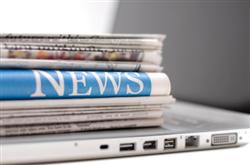 *ELK RIVER TIRE AND AUTO* PLANS TO USE PRESS RELEASES
Find out how press releases can help your customers, clients, vendors, and partners stay informed.
Back in the days of horse-drawn carriages, paperboys would hawk the latest news with cries of "Extra, extra, read all about it!" If you want updates or late breaking news, you'd go out and buy a copy of the latest edition of the newspaper. But just as hitching posts have given way to multi-deck parking garages, news hounds now get the latest update from the internet.
READ MORE